Blog — Category_Uncategorized
Categories
Posted by on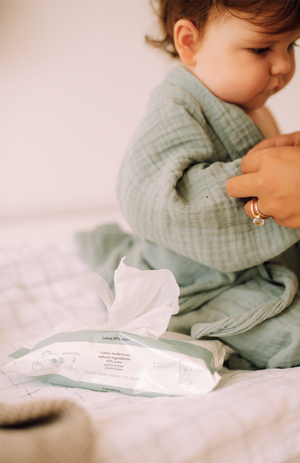 1. One, two, three… 2.250 baby wipes. That's the amount of baby wipes used in England until the age of 3. Which we believe is a low average estimation. That would mean only 2 wipes a day. Baby's get dirty, no shit. 2. Trash mountains These baby wipes all end up with the diapers in the trash. The Netherlands create 144 million kilos of diaper trash every year. Naïf Baby Wipes are biodegradable. Unfortunately, once the wipes are used you are not allowed to throw them in the kitchen and garden waste. In order to avoid, for example, medicine residue's...
Posted by on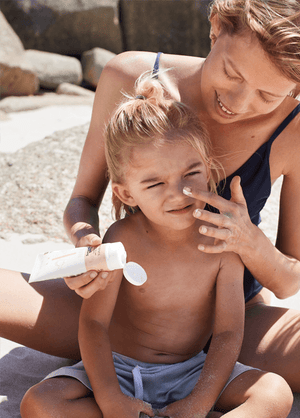 Apply sunscreen, wear clothes, and avoid direct sunlight. Do it! Put on a cool UV-resistant outfit, like the ones from Beach & Bandits, wear a nice hat and stay in the shade between 12:00 and 15:00. And do not forget to apply a good sunscreen for you and your child for extra protection against UV radiation. How to choose a good sunscreen for you and your child Are you standing in front of a shelf full of bright coloured sunscreen bottles? Then you are probably looking for a SPF number. But what does that actually mean? SPF stands for Sun...
Posted by on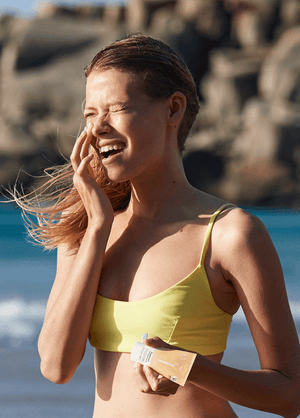 This one is loud and clear: definitely a fiction. Do you know why? An umbrella only stops about 40% of the UV radiation. The rest of the harmful radiation can still reach your skin through reflections. After all, an umbrella is not completely around you. Even if that's the case, you are still exposed to UV radiation. Being under an umbrella may limit the damage, but it does not completely protect you from UV radiation. So what can you do? Apply a good sunscreen on your skin! Sunscreens with mineral filters like the Sunscreen SPF 30 Face and the Sunscreen...
Posted by on
There is also a special type of clothing that stops UV radiation. This type of clothing offers protection similar to a sunscreen with SPF 50. You can buy this type of outfit from Beach and Bandits. Make sure to also wear a hat with a wide brim to protect your face. But beware: you must also apply sunscreen on all body parts that are not covered. Use a sunscreen with a mineral filter, like our Naif Sunscreen, to maximize the sun protection. Re-apply sunscreen on yourself and your child every two hours. You can read more about sun protection here.
Posted by on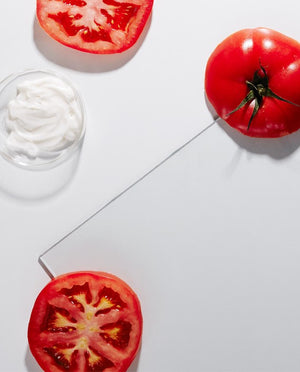 Elian, do you always have to protect your skin from the sun- even if it is not during the summer months? Yes, UV rays can penetrate and damage the structure of the skin cells. Skin cancer is one of the most common types of skin diseases in the Netherlands. In addition, UV radiation breaks the elastin, which can make the skin supple and rough. This is one of the biggest causes of wrinkles for a lot of young people. Sun or no sun, always protect your skin against UV radiation. So, which products are good? You can use a day...