Blog — Category_Beauty
Categories
Posted by Sjoerd Trompetter on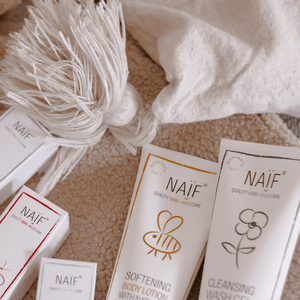 Whoop, whoop we're in a sugar cane tube! Naïf tubes made of bioplastic It's of course wonderful to have good products with natural ingredients, but we always try to go the extra mile when it comes to sustainability. So, we asked ourselves what can we do now? Besides obtaining the Zero Plastic Inside seal from the Plastic Soup Foundation, we started working on more sustainable solutions for our packaging. From now you can find Naïf in bioplastic tubes made from sugar cane. In addition, because we opted for a more sustainable packaging solution we're entitled to carry the "I'm green...
Posted by on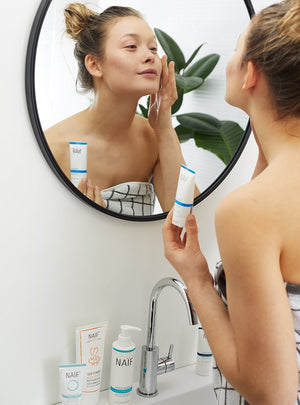 A rested body also means beautiful skin. Not having enough sleep actually has a much more damaging effect on your skin than you think. Sleep experts claim that if you sleep less than 6 hours a night, your skin will look dull immediately. This is because… 1. Your body produces less collagen Collagen ensures smooth and firm skin, as well as fewer wrinkles! 2. But more cortisol Cortisol is a stress hormone. It causes less hyaluronic acid production, which equals to… more wrinkles! Plus, stress causes dehydration, acne and dullness. 3. You get a dull complexion A good night's sleep...
Posted by on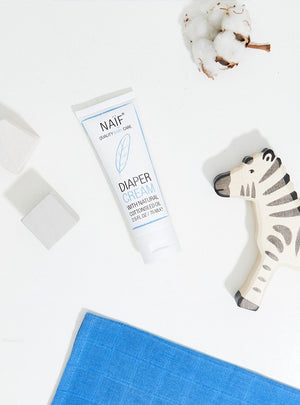 Did you know that the secret ingredient to our Diaper Cream is Zinc Oxide? A multifunctional ingredient that is derived from a mineral called Zincite. We use Zinc Oxide because it is very mild and natural ingredient, which offers plenty of benefits to keep your (baby's) skin healthy. Zinc Oxide, better known as the ingredient that leaves a somewhat white layer on top of the skin, is commonly used in wide range of cosmetics and personal care products such as your make-up and sunscreen lotions as it is a natural UV-Filter. In addition Zinc Oxide is also extremely effective for...