Blog — Category_Baby & Kids
Categories
Posted by Sjoerd Trompetter on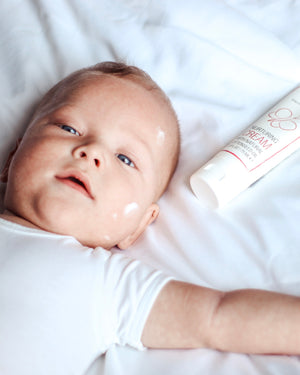 1. Eczema Eczema is a very common skin condition that affects more than 1 in 10 babies. It is a condition that comes in various forms, of which constitutional eczema is the one most suffered by babies and young children. Another name for this type of eczema is atopic dermatitis. And it reveals itself by the appearance of red spots, fluid blisters, small bumps, and an overbearing itching sensation. Especially, the itching, which results in scratching, may transform the condition from mild to more moderate or severe. Fortunately, eczema is a very apparent condition and in the case of children,...
Posted by on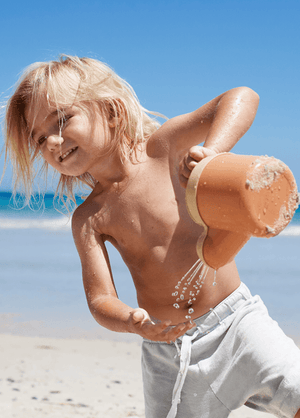 Myth: although waterproof sunscreens are more resistant to water than non-waterproof sunscreens, you (and your child!) still need to apply sunscreen onto your body once you're out of the water. Even the most water-resistant sunscreen can be wiped out by water, sweat, clothes, and it can also just dry out. What about the Sunscreen SPF 30 or SPF 50 for baby & kids? Mineral filter vs chemical filter Our sunscreens have mineral filters. The benefit of this is that, compared to a sunscreen with a chemical filter, it works immediately when you apply the layer onto the skin. Always safety...
Posted by on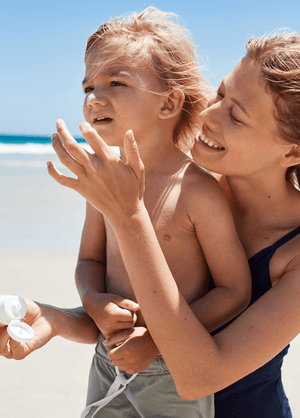 It is vital to apply sunscreen on your baby, even in the shade. It is equally important to choose a good sunscreen that is suitable for your baby's skin. You can read more about how to choose a good sunscreen here. Generally, always use a sunscreen with mineral filters, like the Sunscreen SPF 30 or the Sunscreen SPF 50. Apply lightly and gently on your baby's skin. How much should I apply sunscreen on my baby? The KWF recommends 7 teaspoons sunscreen per application. 1 for the face and neck 2 for arms and shoulders 2 for chest, belly and...
Posted by Sjoerd Trompetter on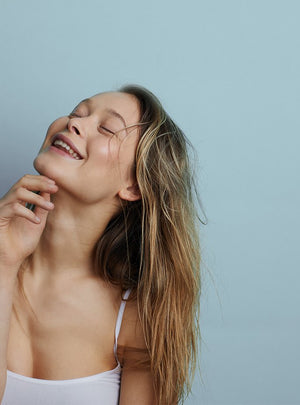 If you (or your wife!) are experiencing heat rashes, insomnia, hot flushes and swollen ankles due to the summer heat then you're not alone. A lot of pregnant women are going through the same thing. However, it's important not to let these discomforts ruin your beautiful experience of carrying a child. After all, bringing a child to life is one of the most wonderful things 1. Stay hydrated Don't wait until you feel thirsty! Have small, but regular, sips of water throughout the day. Sweltering hot days, constant sweating, and regular pee trips make it far too easy for you...
Posted by on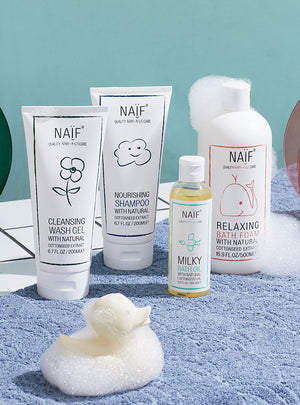 You may already have a nice gift set at home full of our products, but have no clue what to do with them. Worry no more, we got your back! Did you know that your baby is born with a fatty layer, also known as vernix caseosa. This fatty layer is created during the 20th of your pregnancy. The later the child is born, the less vernix caseosa (or grease!) your baby will have on his or her skin. This layer is actually useful because it protects against infections and ensures that your baby's body temperature does not cool down...