Categories
Posted by Sjoerd Trompetter on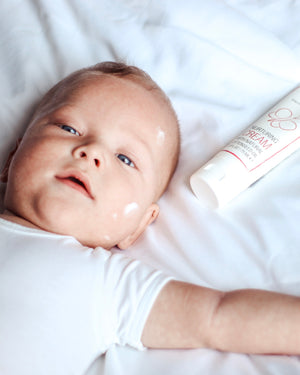 1. Eczema Eczema is a very common skin condition that affects more than 1 in 10 babies. It is a condition that comes in various forms, of which constitutional eczema is the one most suffered by babies and young children. Another name for this type of eczema is atopic dermatitis. And it reveals itself by the appearance of red spots, fluid blisters, small bumps, and an overbearing itching sensation. Especially, the itching, which results in scratching, may transform the condition from mild to more moderate or severe. Fortunately, eczema is a very apparent condition and in the case of children,...
Posted by Eliza van der Laan on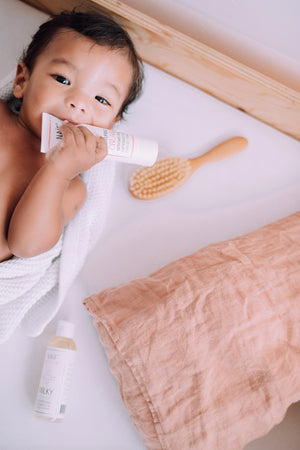 1. Baby-Akne Pickel im Gesicht Ihres Babys? Ja, das ist möglich. Sogar Babys können Akne bekommen. Es wird oft durch Hormone verursacht. Viele Mütter denken, es liegt am Stillen, aber oft beginnt es schon im Mutterleib! Die Hormone, die durch die Nabelschnur weitergeleitet werden, bleiben nach der Geburt noch eine Weile im Baby. Ähnlich, wie bei Erwachsenen, werden die Pickel durch die Ansammlung von zusätzliches Fettgewebe verursacht, welches die Poren verstopft. Baby-Akne entwickelt sich nicht unmittelbar nach der Geburt. Sie kann sich bis zu 4 Wochen nach der Entbindung entwickeln. Neben der normalen Akne bei Babys gibt es noch eine...